Howdy Folks,
I'm looking for a coolant by-pass pipe No. 1 for a 91 Turbo.
The part Number is 16268-88382 (89-91?), which has been discontinued.
A search shows that it has been "replaced" with part number 16268-74171, though that part seems to be for a 5SFE it is also discontinued.
There are alternate part numbers online (16268-88383 (91-93?) & 16268-88480 (93+)), but i think they seem to be slightly different, maybe for Gen3's?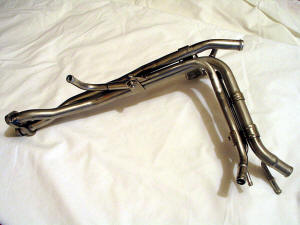 I had some work done to the car and this set of pipes had failed and was replaced with braided SS lines because they could not find this set of pipes.
The braided lines have failed 3 times now and i think the only solution is going to have to be finding these lines.
So, if anyone has one, please let me know.
Even if you have a set i could borrow, i work at a fairly large metal fab company with a machine shop, water jets, lasers, plasma's etc., so i am pretty sure if i can get my hands on the pipes i could just fab them up.
Thanks very much,
Nick